Buy More, Save More
Save 20%, Spend $100+

Use code SAVE20 to apply savings at checkout.

Save 15%, Spend $50+

Use code SAVE15 to apply savings at checkout.

Save 10%, Spend $50+

Use code SAVE10 to apply savings at checkout.
The Fine Print
Celebrate the holidays with big savings on everything you love from Feral Lyfe. Explore our entire collection of outdoor apparel, accessories, and more, all on sale for a limited time. As our gift to you, enjoy FREE SHIPPING on all orders, no minimum purchase requirement. It's convenience and savings are bundled together for your holiday season.
All order get FREE Shipping.
Sitewide savings discount codes, excludes already discounted items but can be combined with other holiday discount codes (VIP Newsletter & SMS Group/BFCM Deals).
Customers are required to enter the discount codes at checkout to receive the discount.
To receive freebies, you must put those freebies in your cart if they are not already included in a bundle product.
Important Dates
Get by X-Mas Order Deadline

Hooded Blankets, Flare Leggings, Long Hoodies, Fleece Zip Hoodies: Dec ? 2023
All Leggings (except Flare and Custom Legging) & Everything else: Dec 8 2023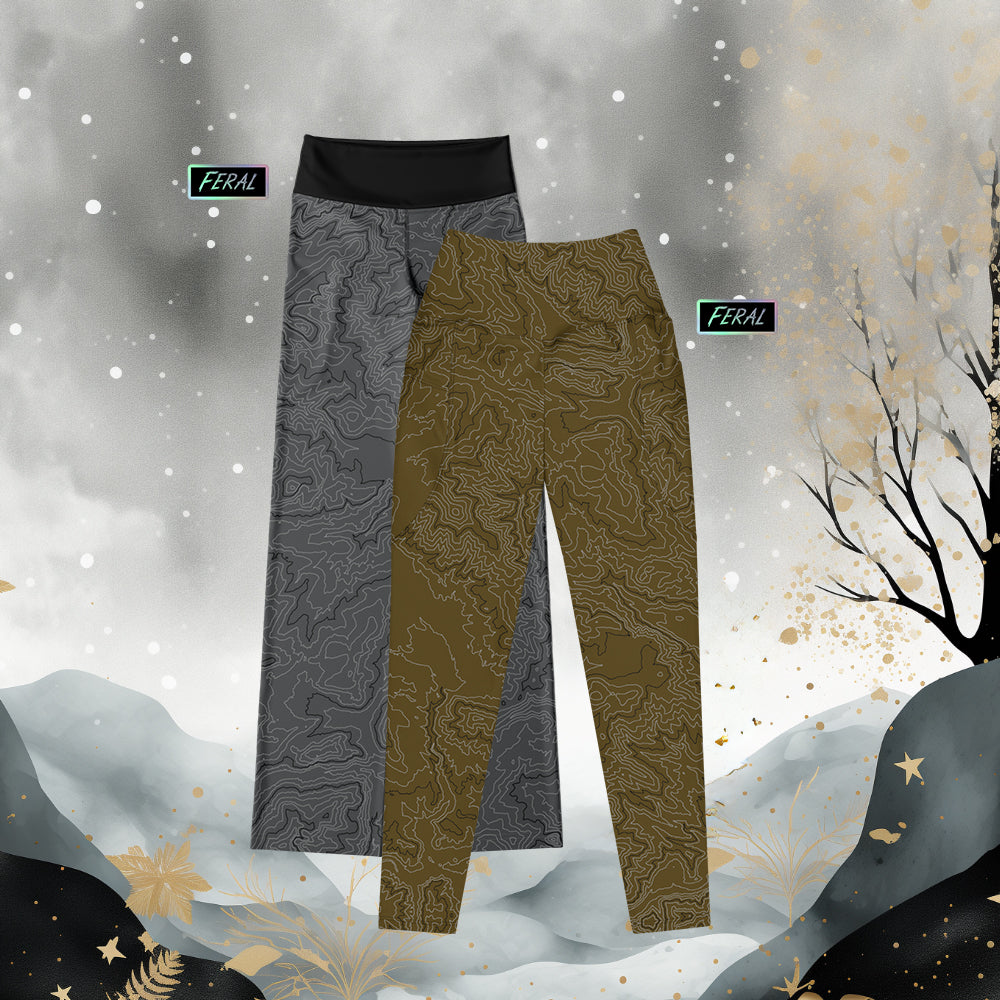 Double the Leggings, Double the Fun
When you buy any two of our premium leggings, you won't just double your style; you'll also receive two complimentary Holographic Sticker. Plus, enjoy fantastic discounts on these must-have legwear pieces. Freebie discount applies automatically but you must add a sticker to your cart!
Shop Leggings
Last Chance for 2023
Hurry! This is your final opportunity to grab our exclusive Limited Edition Designs for 2023. These designs won't be back, so seize the chance to own a unique piece of the wilderness. View all the limited edition 2023 pieces or check out these curated bundles:
Best Seller Bundles & Gift Sets
Unveil the ultimate outdoor style with our bundles and gift sets. Embrace the combination of comfort, functionality, and style while enjoying exclusive discounts. And, as a bonus, receive a FREE Feral Holographic Sticker.