LIMITED RELEASE
LIMITED TIME DESIGN

📆 Limited Time Only: Don't miss the chance to own a piece of this limited edition collection, available for now only. Each design is meticulously crafted by Yana Robertson of Feral Lyfe, capturing the spirit of adventure and the beauty of the outdoors.

Note: Due to the limited nature of these designs, there will be no returns, exchanges, or refunds, plus these pieces are made at the time of order, special for you!
Regular price
$148.00 USD
Regular price
$176.00 USD
Sale price
$148.00 USD
Unit price
per
Sale
Sold out
Introducing our Limited Edition 2023 Best-Seller Bundle: Pocket Leggings. This unique bundle combines two exceptional Monthly Escapes Limited Edition Collection leggings – the adventure-infused March Pocket Leggings and the enchanting February Pocket Leggings. Each piece embodies the spirit of nature and exploration, making this bundle perfect for outdoor enthusiasts and wanderers.
March Pocket Legging - Inspired by Deer: For those who cherish wildlife and the great outdoors. These leggings feature intricate deer-inspired motifs and handy pockets for your essentials.
February Pocket Legging - A Whimsical Ode to Cupid: Dive into the enchanting world of cupid and archery with the February Pocket Leggings. These leggings are a tribute to the whimsy of cupid's arrow and the joy of outdoor escapades.
Bundle & Get a FREE Holographic Sticker: When you bundle these top-selling leggings, we're throwing in a free Feral Holographic Sticker. It's a small token of our appreciation for sharing your adventures with us.
Share
View full details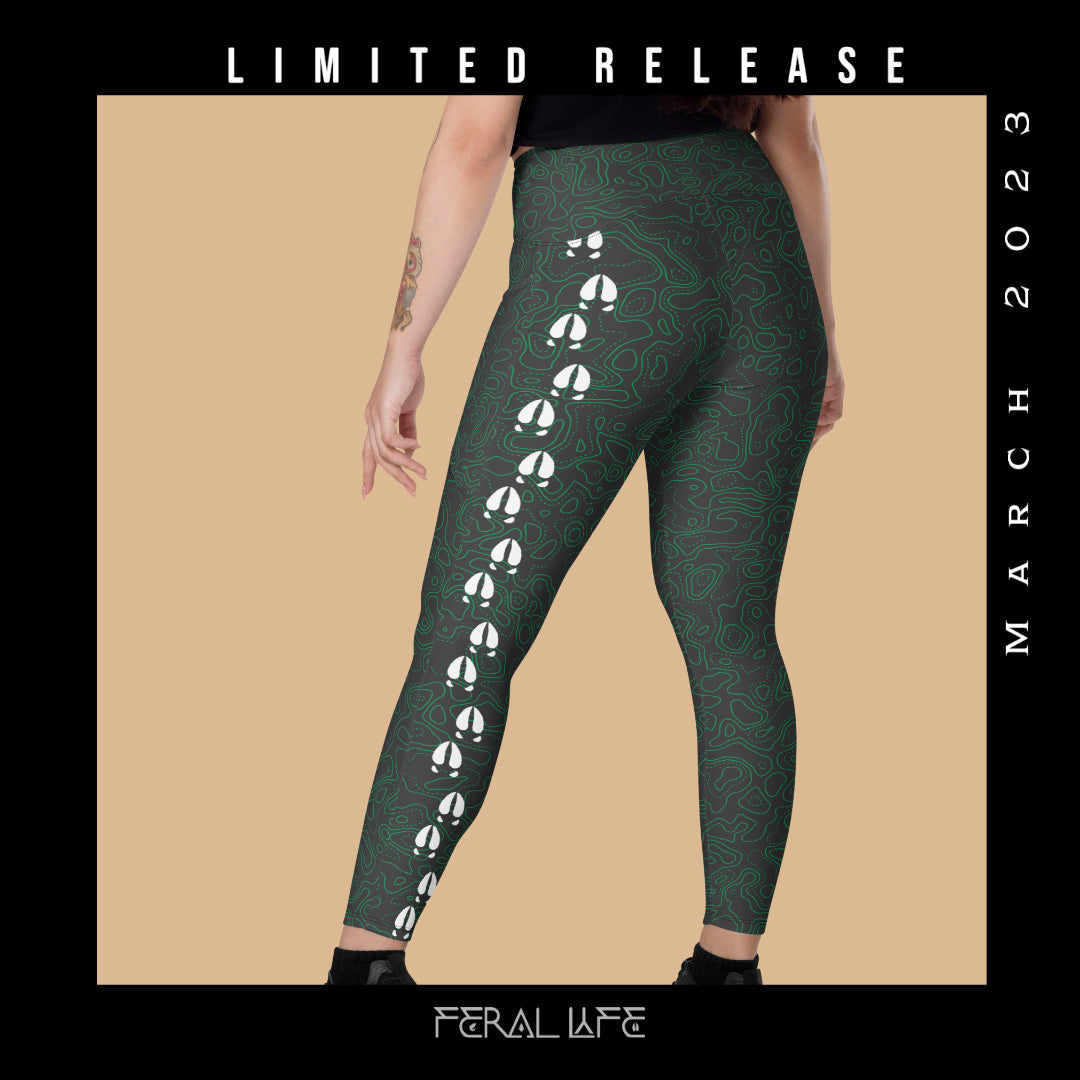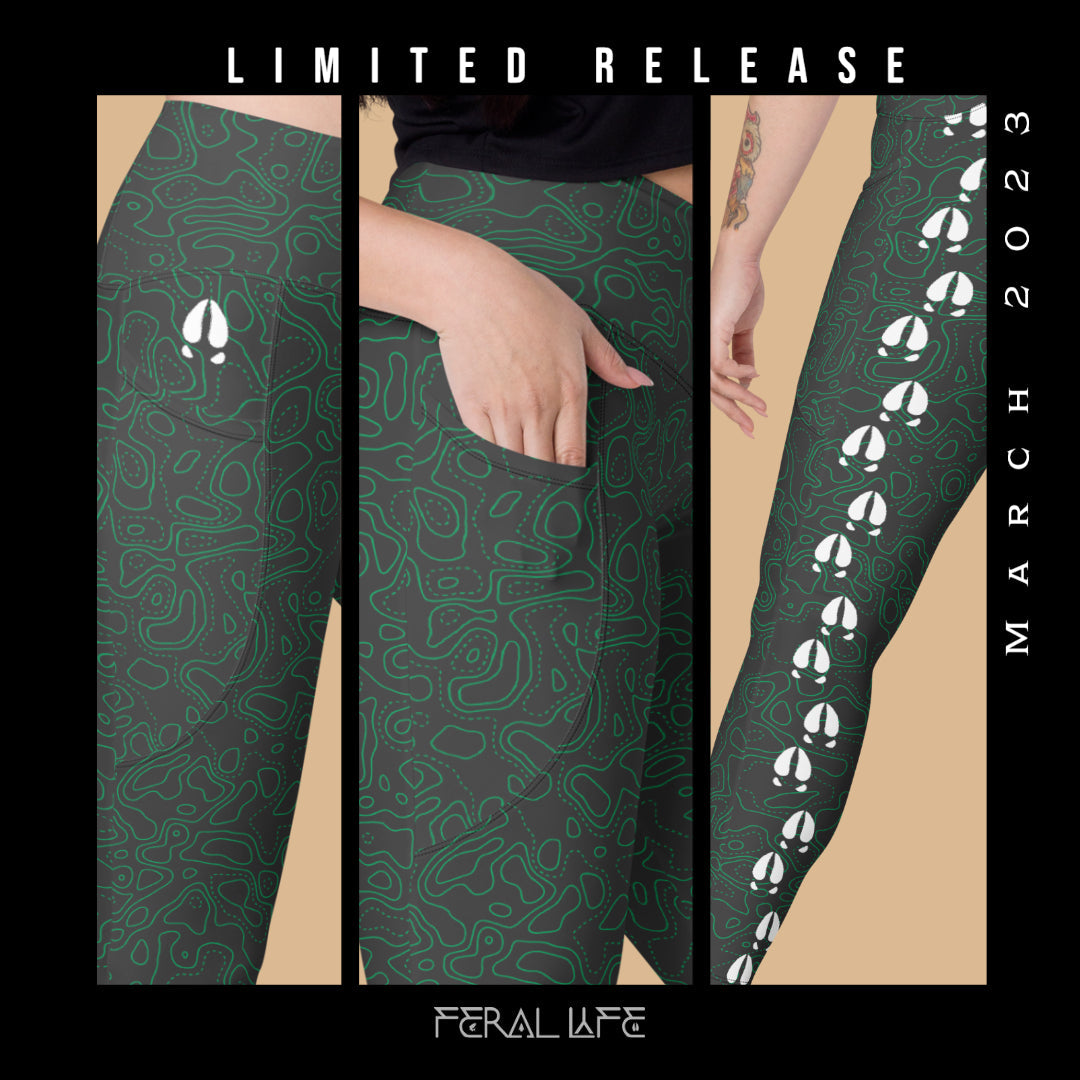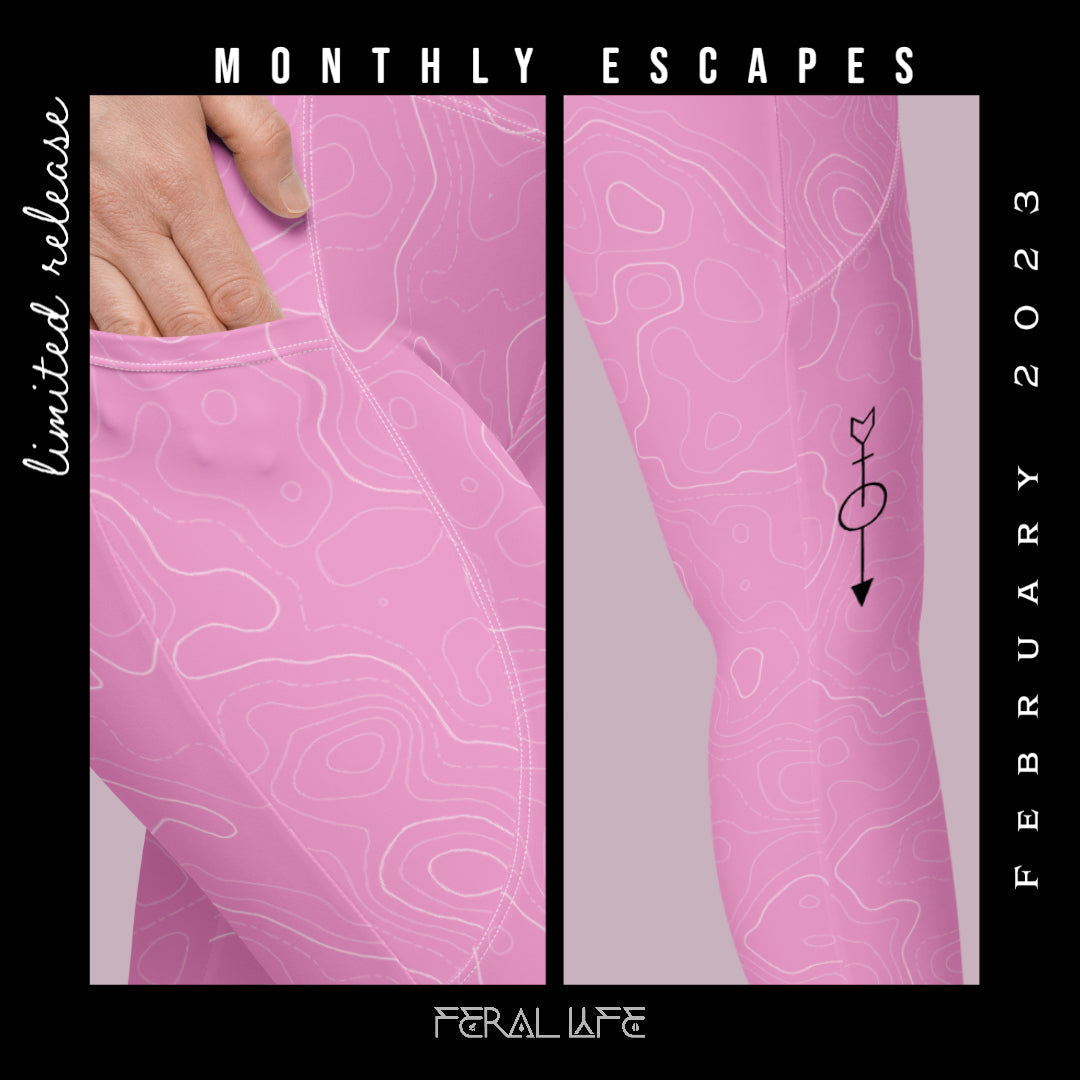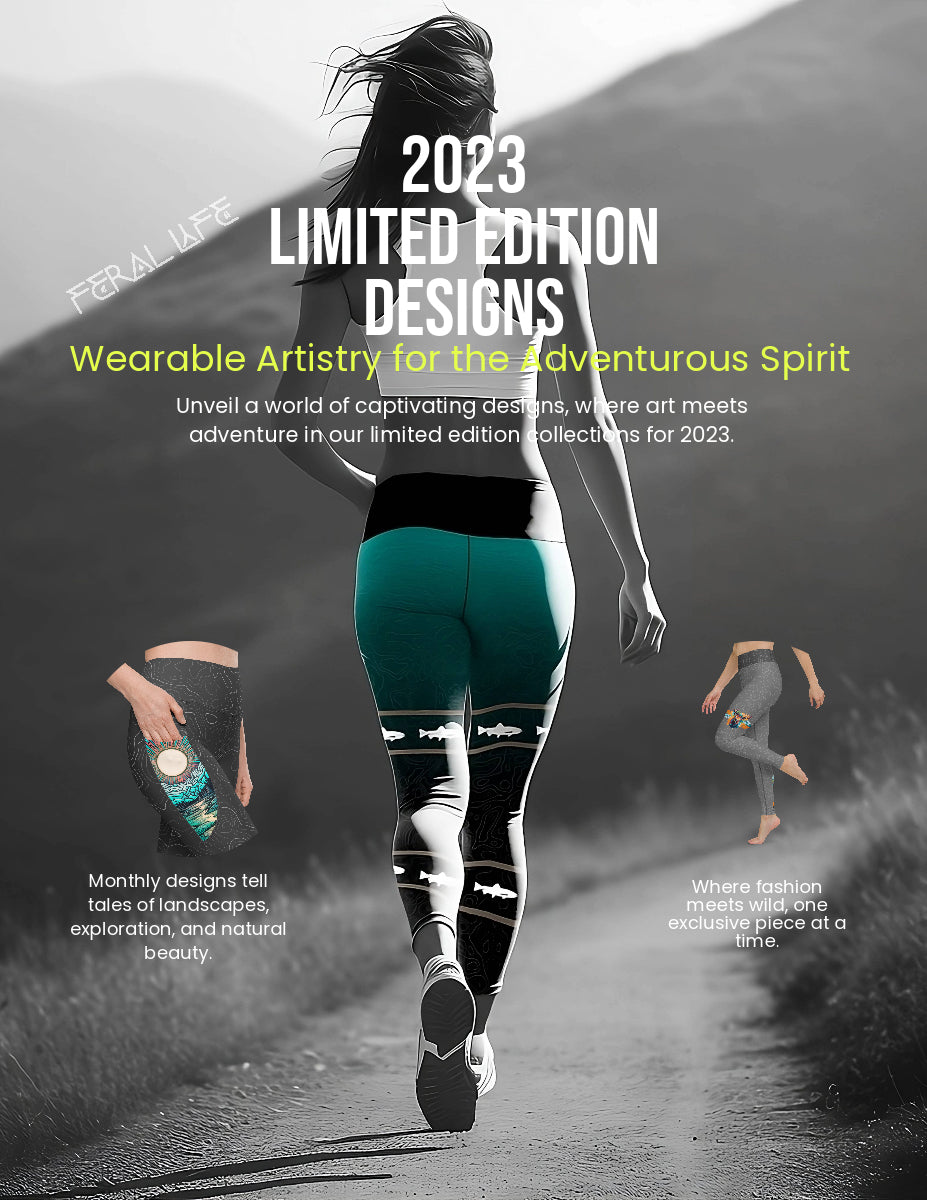 Available for purchase only for a limited time
New design released per month in 2023 (almost)
Collapsible content
Created with Nature in Mind

Recycled Fabrics - Printed with Eco-Friendly - Fade Resistant Inks
Made at Time of Order

Most items are made at the time of order. This translates to we make it when you order it. This ensures minimum waste, quality goods, and sustainable fashion choices. Production times range from 1-10 days + shipping times.
Based off the Grid in Montana

Our HQ is powered by the sun. Yana, our HBIC lives and works off the grid. She is inspired by nature and it's inhabitats and has been called Feral the majority of her adult life.
Feral Woman Owned Biz

Built on a reputation for garments made with choice fabrics and nature-inspired designs.

We are a favorite among outdoor enthusiasts, hikers and explorers, aerialists and yogis, anglers and hunters, outdoor women and outdoor men along with their pets and kids, and anyone who likes to Live Wild Style.

QUALITY GOODS FOR THOSE THAT RUN WILD IN NATURE

Feral Lyfe Creed

LIVE WILD STYLE

Show Your Wild Vibes Celebrate your wild style
Spark the Wild Within Yourself and others by sharing the outdoors
Stay United to the Wild Give back to nature it has given so much to us

#FeralLyfe - #StayFeral

Yana here owner/designer/HBIC here at Feral Lyfe.